Ishikawa-mon(Kanazawa-jo)Ishikawa-mon gate(Kanazawa castle)
 Marunouchi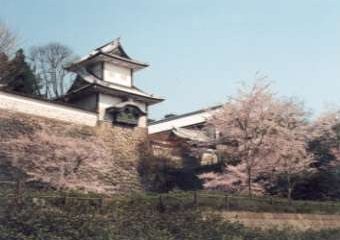 Symbolizing the castle town Kanazawa,this important cultural treasure stands to the east of the remnants of Kanazawa castle facing Kenrokuen Garden. This gate was completed before 1583,when the first feudal lord,MAEDA Toshiie, came to live in Kanazawa Castle. In 1759 it was burnt down along with the gate,and was eventually reconstructed in 1789.
(1997-04-12)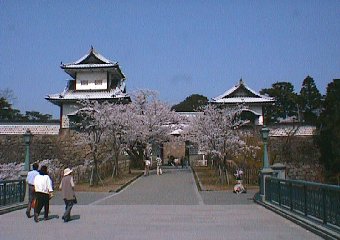 This is a photograph from the Ishikawabashi bridge.
(1998-04-11)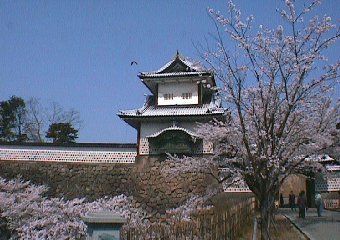 This gate complex is one of the few remnants of what was once the mighty castle home of Kanazawa's feudal rulers. The beautiful white tiles that grace the roof are weathered lead,there to be melted into musket balls in an emergency. Visitors can wander through the gate and surrounding area and imagine the castle and defenses as they were in their heyday.
(1998-04-11)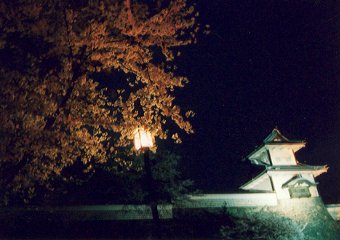 The stonewall amidst the rich natural greenery evokes the grandeur of the region's ancient prosperous days,and the night time illumination lends a sense of fantasy to the area.
(1998-04-12)