@
Kazue-Machi Ryokusui-en and Nishi-Uchi Sougamae Bori Moat(Kazue-Machi Garden and Moat of the west inner side of the Castle)
@Kazue-Machi

@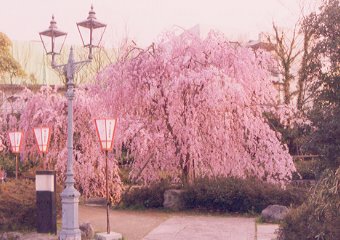 This garden was built to commemorate the 100th Anniversary Celebration of Kanazawa City.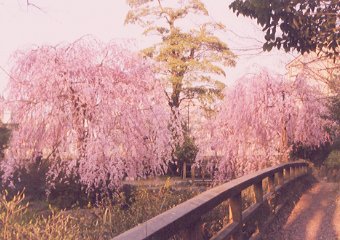 In order to preserve the historical sight,the garden,including a part of the inner moat of the former Kanazawa Castle,was designed in the style of "Chisen-Kaiyuu shiki Teien(the walkway surrounds the pond)"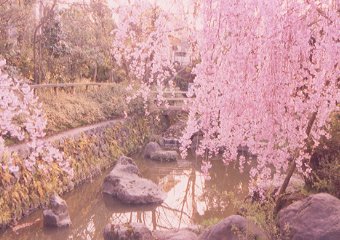 (2000-04-17)
šNishi-Uchi Sougamae Bori Moat(Moat of the west inner side of the Castle)š
By order of Toshinaga MAEDA,the second MAEDA Feudal Lond,the inner moat was built for protection against enemy invasion on the west side of former Kanazawa Castle in 1599 by Ukon Takayama,a retainer of the Maeda clan.
The moat was built approximately 1600 meters long.
It ran from the Castle's former Kanaya Gate to the Asano River.
In those days,bamboo trees were planted on the earthen walls on the castle side of the moat.
To this day fresh water still flows through the moat.