Nishi Chaya-gaiWestern Geisha District
 Nomachi 2chome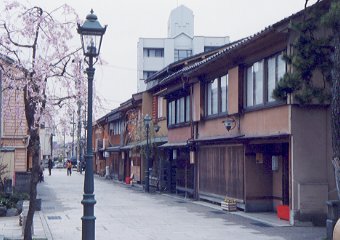 There were three geisha districts in Kanazawa.
One of them is this district,nishi chaya-gai.
The other two are Higashi Chaya-gai and Kazue machi.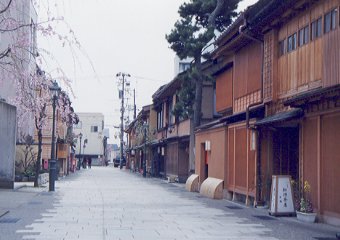 The western geisha district has been preserved since 1821.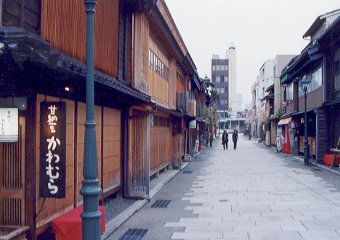 The geisha houses have been beautifully restored to the time when you could still hear the plaintive sound of the shamisen wafting through the windows.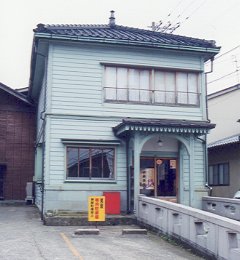 This house was called Kenban.
Kenban was the agent office for geisha.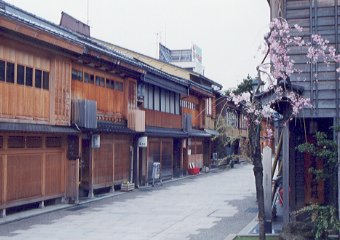 There is the Western Geisha District Museum on the outskirts of this town.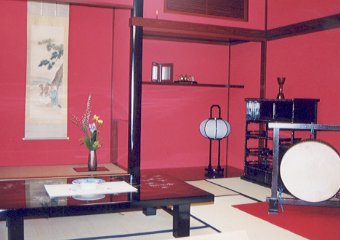 The museum,which was formally one of these wooden houses,exhibits materials and documents on the writer SHIMADA Seijiro,and musical instruments.
It was once the home of SHIMADA Seijiro and his mother.
This tragic,best-selling writer was considered insane because of his eccentric behavior and died at the young age of 31.
(2002-04-06)